Updates
Recap: Ruby Unconference Hamburg 2018
Ole Michaelis
on
I've just returned from the Ruby Unconference in Hamburg which was debuting this year at the first weekend in May. The organizers put together an event that does not need to shy away from comparisons to other great Ruby events in Europe like EuRuKo or BaRuCo (now Fullstack Fest).
If you are unfamiliar with the concept of an Unconference, it's a conference where the attendees propose and vote for the talks they want to hear. We've written about the details of it in our post about the JSunconf 2017.
Personally, I get the most out of Conferences by attending the hallway track, where I meet new and old friends and get the chance to (re)connect to other locals that share a common interest in either Ruby or Elixir or just programming in general. The Hallway track is how I learned about the new google cloud Elixir deployment at a Ruby conference.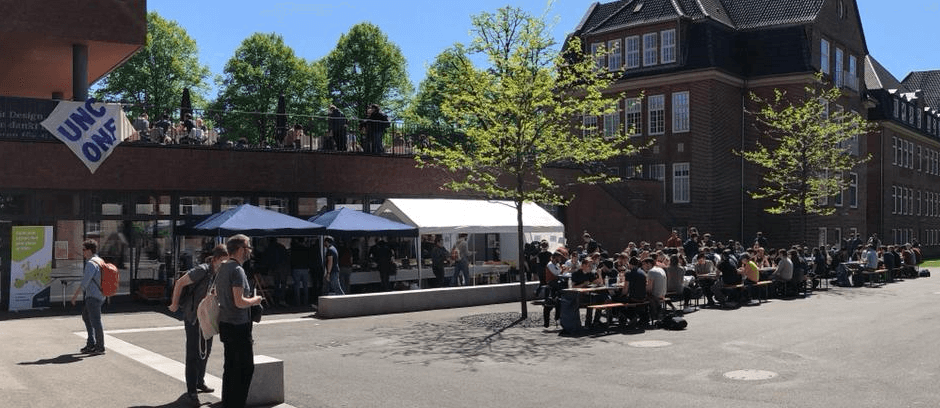 By far the most interesting talk for me was Christoph Eicke sharing how he built an RFID and RaspberryPi based cassette player replacement for his children.
Learning about this #diy MP3 player for kids by @zeitgeist_y2k 😱😍 #rubyunconf pic.twitter.com/U5MFKJ5whJ

— afk napping 🔥🐶☕️🔥 (@filtercake) May 6, 2018
Mp3 player with #RaspberryPi and #ruby looking like this: #rubyunconf #rubyunconfeu 📻💎 pic.twitter.com/Alid5aY1Hl

— Leyla KAPİ (@leylakapi) May 6, 2018
The whole thing runs on Ruby and is even available as open source including a list of material so that you can build it yourself (As I most likely will do):
Norbert the MP3 player for kids based around a Raspberry Pi controlled by smartcards on GitHub.
Another highlight was Aaron Patterson's keynote who shared some great insights into the Ruby language. But everyone will only remember him for his awesome German singing skills.
@tenderlove singing on stage of #rubyunconf pic.twitter.com/G48DFnG55f

— Amr Abdelwahab(عمرو) (@amrAbdelwahab) May 5, 2018
His Keynote and every other talk (schedule) were recorded and will be published by the Ruby Unconf team soon. Make sure to follow them on Twitter @rubyunconfeu.
We are thrilled that we could help the team put everything together by sponsoring the domain and the DNS services for the conference website. If you want to join the Ruby Unconf team using the best API and web interface to register and manage your domains, start your 30 days free trial today.
We can't wait to see everyone back in 2019.
Ole Michaelis
Conference junkie, user groupie and boardgame geek also knows how to juggle. Oh, and software.
We think domain management should be easy.
That's why we continue building DNSimple.
Try us free for 30 days

4.3 out of 5 stars.
Based on Trustpilot.com and G2.com reviews.