Updates
5 Years of DNSimple
Anthony Eden
on
On April 7th, 2010, I made the first commit of what would become DNSimple.

If you would have told me then that in five years DNSimple would be a team of 7 people, with over 15,000 customers, and over 130,000 domains in our system, I would have never believed you. When I made that first commit I had no idea of the journey that lay ahead, all I knew was that I was tired of using the service that shall not be named. I also knew that after following others in the creation of their businesses for the last 17 years, it was time for me to step up to the helm and take charge.
There have been so many good times so far, such as the week the team spent together in Hawaii last summer: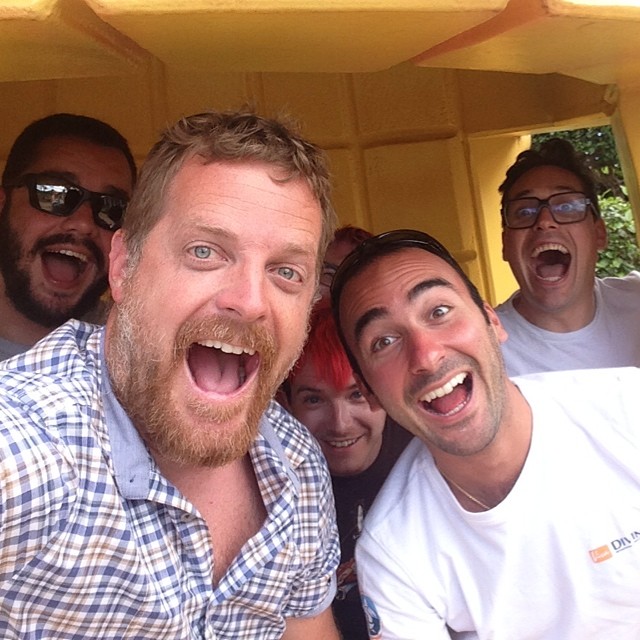 And there have also been challenges, such as the DDoS attacks that caused more than a few sleepless nights. Here is a picture of the DNSimple team at our Madrid meetup, which happened just after the DDoS in December, 2014: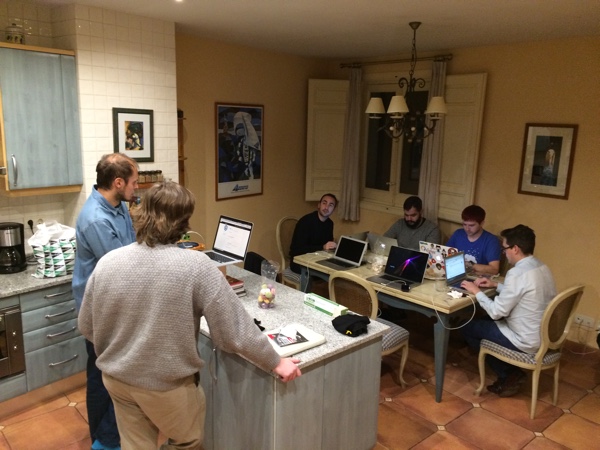 The DNSimple you see today may carry some of the original lines code from those first few months of coding, but it has grown and improved so much since then, mostly thanks to the amazing team that works constantly to improve DNSimple for all of us. I love them all and can't thank them enough for all they do.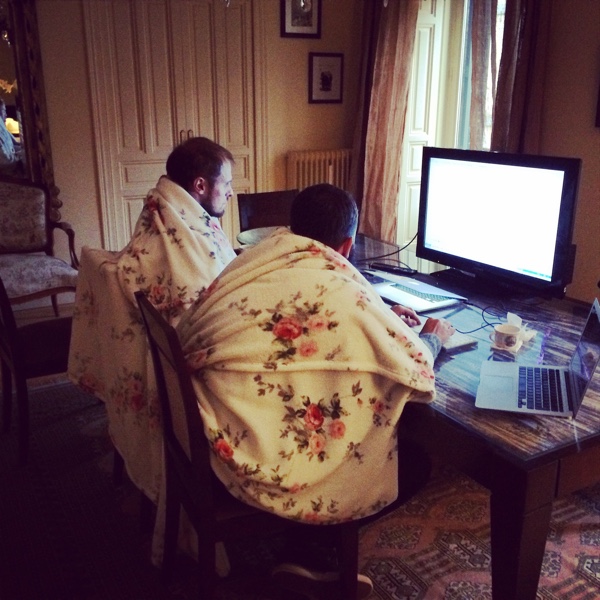 I am especially thankful for Simone, aka @weppos, aka the trollmaster, who has believed in DNSimple from early on, and who continues to ensure that the DNSimple code base is the best it can be while trolling me in a way that makes me laugh every time.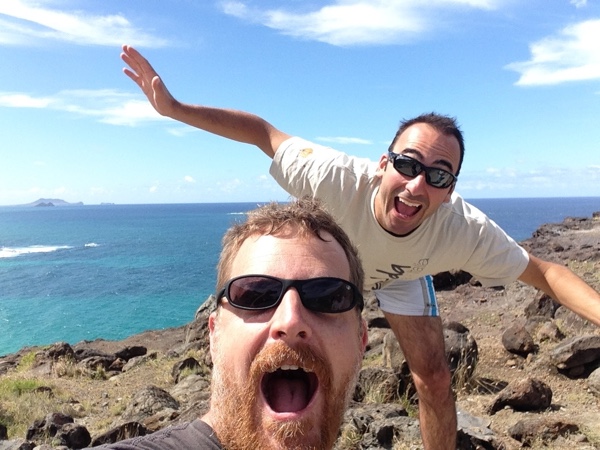 True story: I was with my family in Rome in 2013 and Simone set up an amazing dinner for all of us with the largest T-bone steak I've ever seen, and managed to put a troll face and candles on a tiramisu for my birthday.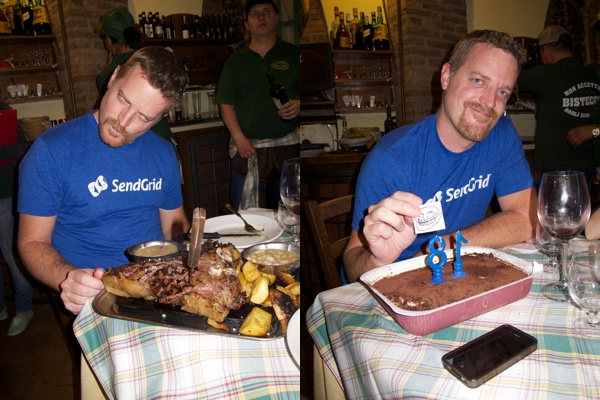 One of the other important people who helps make DNSimple so good is my wife, Laetitia, who remembers me sitting at the living room table, writing those first commits, and wondering what we were getting ourselves into. Laetitia has been a supporter of me and an advocate for all of you, even if you didn't know it! Thank you, Laetitia.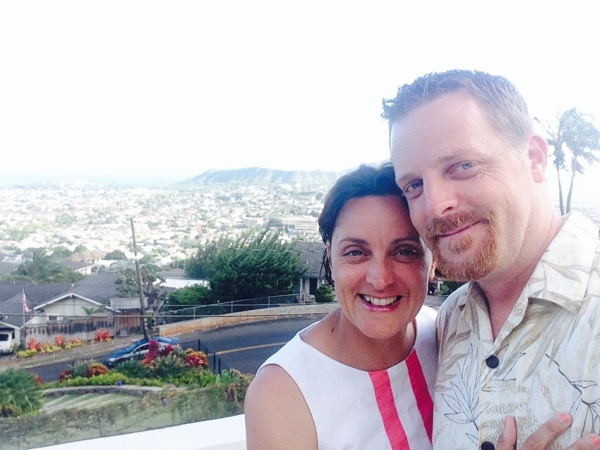 I asked a few of our earliest customers to give me their thoughts on why they joined DNSimple in the early days, and why they are still with us today. Judi Clark wrote up a blog post to wish us a Happy Birthday and Ken Mayer told me in an email: "I was there at the 'late beginning.' We're all trying to keep chi.mp alive, trying to keep food on the table. You and Darrin said 'Fuck GoDaddy' and test drove the product from an MVP and an API. Hats off to you!"
Customers like Judi and Ken have helped make DNSimple awesome, with their support and their feedback. To all of our customers: thank you! Thank you for sharing DNSimple with your friends and coworkers, and for sticking with us through the good times and the bad. I am profoundly grateful for your business and your kindness throughout these last 5 years and I look forward to many more years ahead of us, making DNS and domain names simpler for everyone.
Anthony Eden
I break things so Simone continues to have plenty to do. I occasionally have useful ideas, like building a domain and DNS provider that doesn't suck.
We think domain management should be easy.
That's why we continue building DNSimple.
Try us free for 30 days

4.3 out of 5 stars.
Based on Trustpilot.com and G2.com reviews.