At DNSimple we do our best to keep you up-to-date with the state of your domains and SSL certificates. To help ensure that you are aware when a domain or certificate is about expire we send you an email notification whenever one of them is approaching their expiration date.
Today we are happy to announce a brand new email notification system that makes it even easier to see what domains and certificates are nearing expiring, all in a single glance. Instead of one email for every single expiring product, we now send you one single email containing all your products due to expire in the next two months.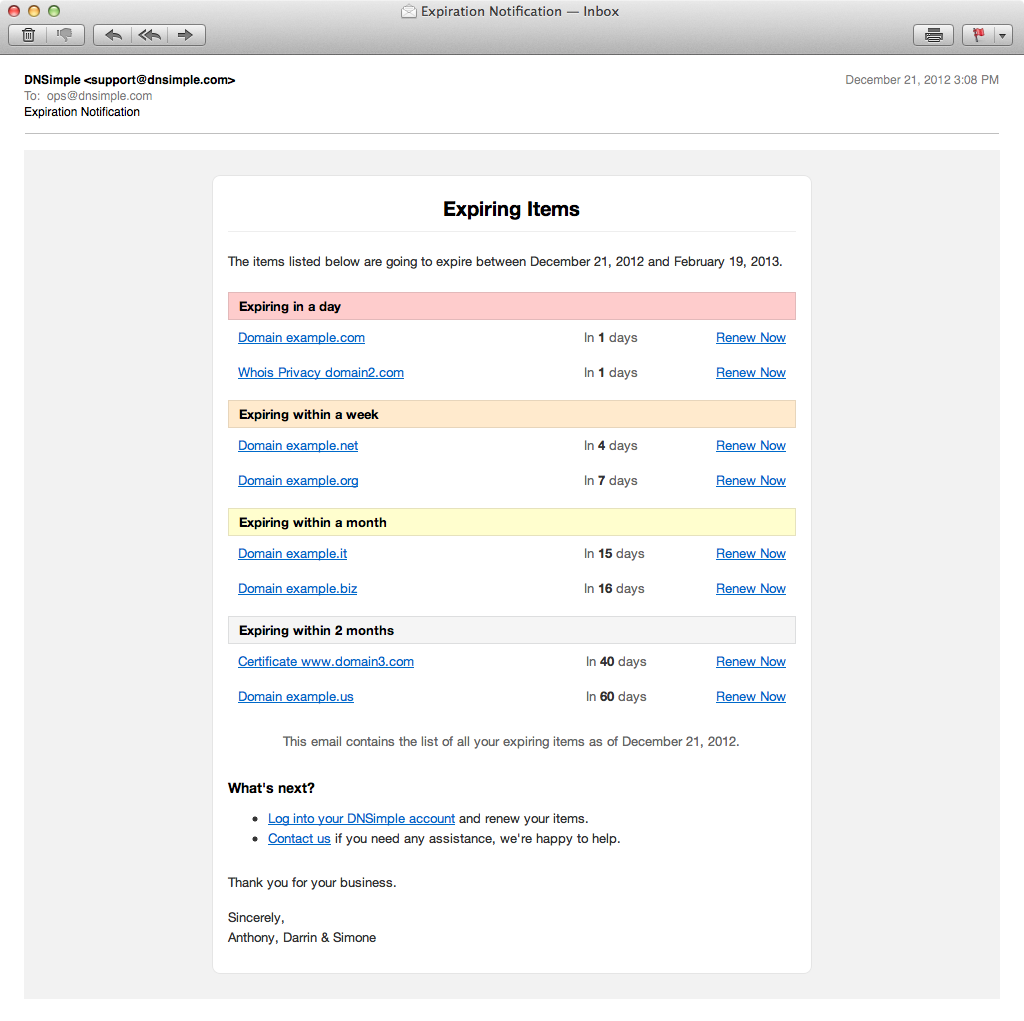 Products are grouped by expiration and ordered by expiration date. A red bar indicates the products are in danger of expiring and require immediate attention. Yellow is a warning that you're nearing expiration, and so on and so forth. Next to each product there is a renew link you can follow that takes you directly to the renewal page for the product.
Domains with autorenewal enabled are not included in the list, because we will renew them for you. No action is required.
And if you forget to act in time, we send you a final notice 24 hours the expiration of one or more items, containing the list of all your products expiring the following day.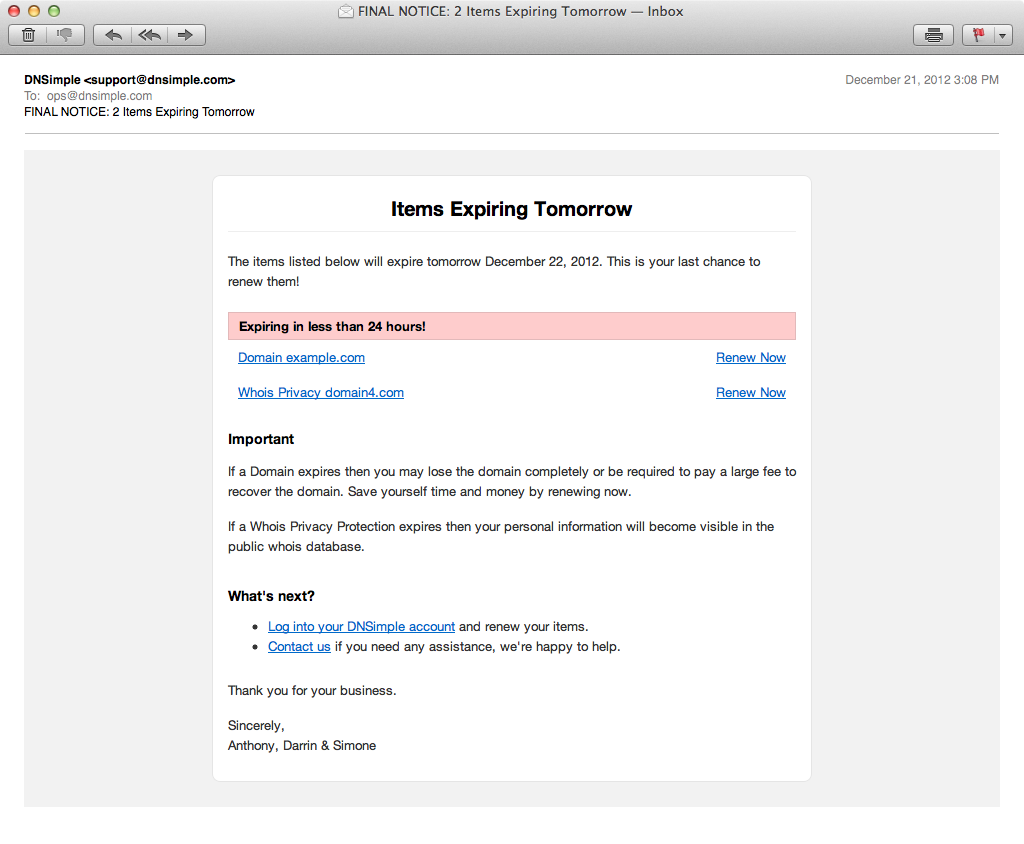 Do you want to learn more? Visit our support site and read all about the new email notification system.