Features
Extended DNS Hosting to All IDN Domains
Simone Carletti
on
I'm very happy to announce that we're now supporting DNS hosting for all IDN TLDs.
To use DNSimple to manage the DNS for an internationalized domain name go to the "Add a Domain" page, enter the domain name, leave the Register or transfer this domain unchecked, and press Add Domain.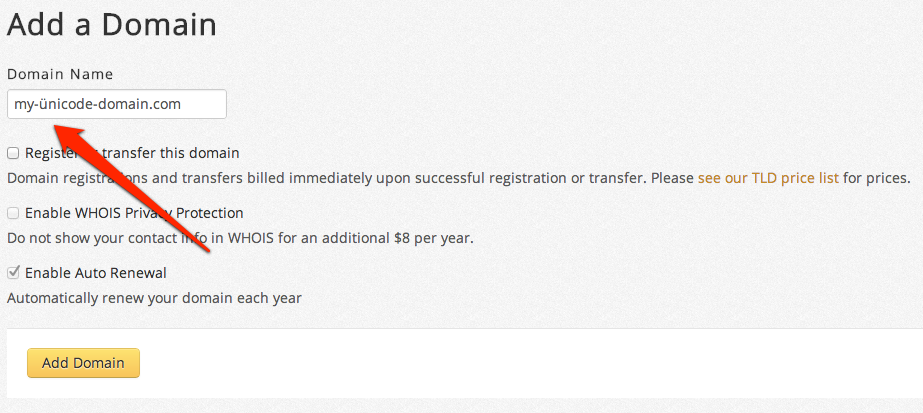 The domain name can be the unicode string or the punycode transcription. Our system will automatically convert the domain name to the appropriate representation.
IDN registration support is currently limited to .COM and .NET TLDs.
Simone Carletti
Italian software developer, a PADI scuba instructor and a former professional sommelier. I make awesome code and troll Anthony for fun and profit.
We think domain management should be easy.
That's why we continue building DNSimple.
Try us free for 30 days

4.3 out of 5 stars.
Based on Trustpilot.com and G2.com reviews.