Features
DNSimple iOS 3.0 now available
Simone Carletti
on
Today I'm extremely excited to announce a new major version of the DNSimple iPhone application.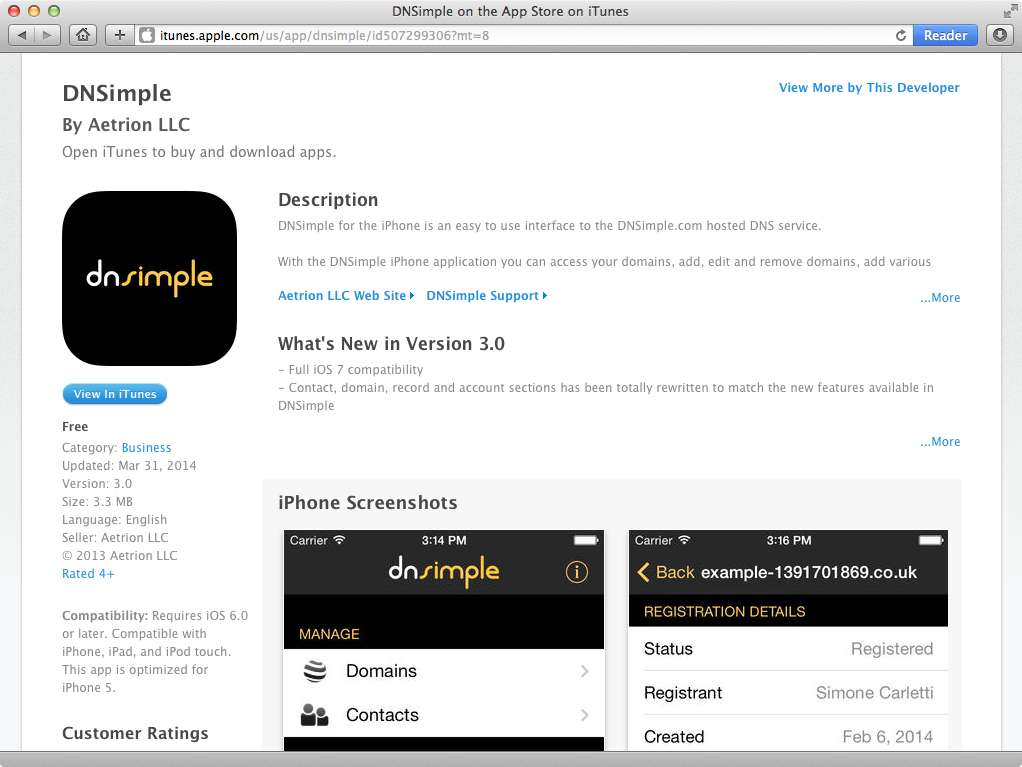 The new version is a major step forward iOS 7 compatibility. Every single feature of the new version has been completely rewritten to take advantage of the latest iOS features, including new programming frameworks and APIs made available to iOS developers.
Notable changes include:
iOS 7 compatibility and flat design
Ability to register a domain
Ability to transfer a domain
Support for extended attributes in domain registration/transfer
Domain whois privacy management
Domain name server management
Redesigned and simplified record editor
New sharing feature based on your account settings
The new DNSimple release was made possible thanks to the hard work of Luke Redpath, who lead the entire development process.
Working with Luke has been an amazing experience for the entire DNSimple team. Not only did he carefully craft the new code, but he also guided us into the world of iOS/Objective-C best practices by helping us hook the new test suite to Travis CI and improving our distribution workflow with TestFlight.
DNSimple 3.0 is now available in the app store. Download it to your iPhones today and let us know what you think.
Simone Carletti
Italian software developer, a PADI scuba instructor and a former professional sommelier. I make awesome code and troll Anthony for fun and profit.
We think domain management should be easy.
That's why we continue building DNSimple.
Try us free for 30 days

4.3 out of 5 stars.
Based on Trustpilot.com and G2.com reviews.