DNSimple is ten years old this year. With everything that's happening, it's not the right time for a big party. Like all of you, this isn't how we planned on celebrating this time together. We're fortunate that our team and families are currently safe and healthy - we hope the same for you.
We wanted to take a moment to honor the achievement of building a company from the ground up and having it stand the test of time. A lot of great people have worked hard on this over the years, and we've made so many wonderful connections. That's something to celebrate.
We owe everything to the people who support us. Our dedicated, remote team helps us realize DNSimple's goals every day. Our customers' enthusiasm and support keep us going.
To our tireless team
DNSimple's team (affectionately called 'Simpletons') makes sure things continue running smoothly, and that our customers are happy. We're not a big corporation, and we don't have VC funding. We're a small, bootstrapped team who really believe in what they do. And that's pretty incredible. Their dedication, coupled with the goal of bringing simple DNS to the internet, has made us one of the best DNS services around.
When DNSimple started in 2010, I was sitting at a kitchen table trying to set up a new domain. The entire process was overly-complicated and full of obnoxious upselling. We all deserved more, and my goal was to bring better, easier DNS hosting to everyone.
The DNSimple team has helped realize that dream over the years, and they've been a critical part of our success. It would take ten posts to say how much I appreciate them (I hope they'll be okay with just this one, for now).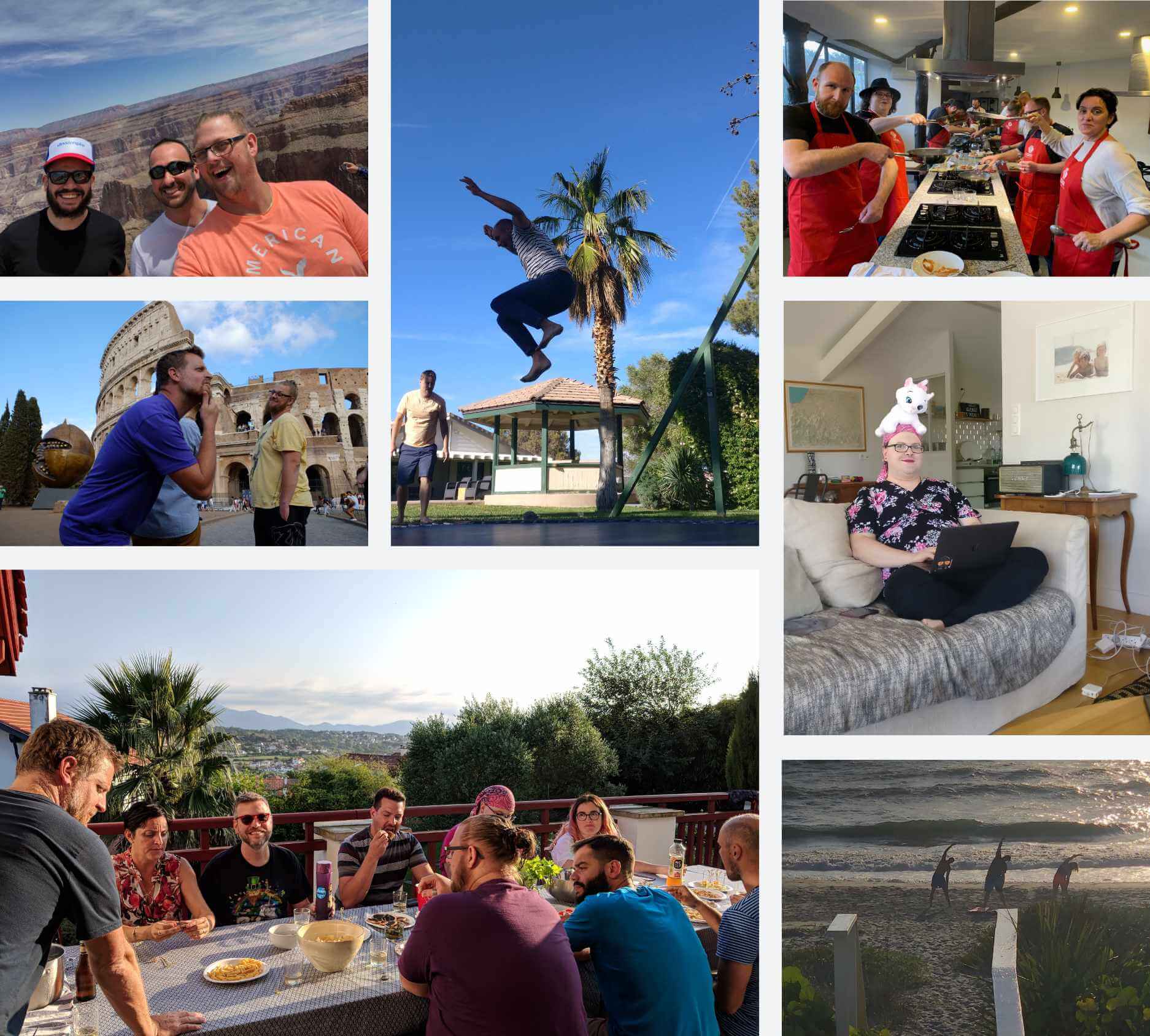 To our wonderful customers
We're grateful to so many people for our growth and sustainability throughout the years. Your support and dedication mean the world to us. We wouldn't be where we are today without our customers and everyone who works every day to keep making the internet a better place.
We couldn't have made it this far without the support we've received, so we decided to pay it forward. We're offering Diversity Grants and/or Scholarships to various technical and non-technical conferences around the world. Though many of those conferences have been postponed, cancelled, or changed, we've made commitments to various conference organizers, and we'll be honoring that. We'll announce more campaigns and sponsorships later this year.
We're also continuing with our sponsorship of Team Voltage, our local high school's First Robotics team. While they didn't get the chance to compete this year, they still came together as a team, and learned a lot about building robots. For more about Team Voltage, and helping students learn more about engineering, take a look at our post about the sponsorship.
Here's to ten more years
We want to offer a huge thank you to everyone who's been part of the DNSimple team over the last decade. We appreciate all of you more than you can possibly know. We have some things planned over the next 12 months to celebrate together. After all, as Sebastian says, we could all use some confetti right now.
We'll post updates throughout the year at dnsimple.com/ten, so keep an eye on that for more information. The first event is a live stream DJ session on April 12th from a former Simpleton. Check out dnsimple.com/ten for more details.
Here's to another decade of sticking to our goals and continuing to make the internet a better place to be.
Anthony Eden
I break things so Simone continues to have plenty to do. I occasionally have useful ideas, like building a domain and DNS provider that doesn't suck.