Features
Announcing SSL Installation Instructions for Azure
Joseph Caudle
on
A while ago, Simone added an installation wizard for SSL certificates for several servers and platforms. Today, we're happy to announce that the wizard now includes instructions on how to install a certificate on Microsoft's Azure service.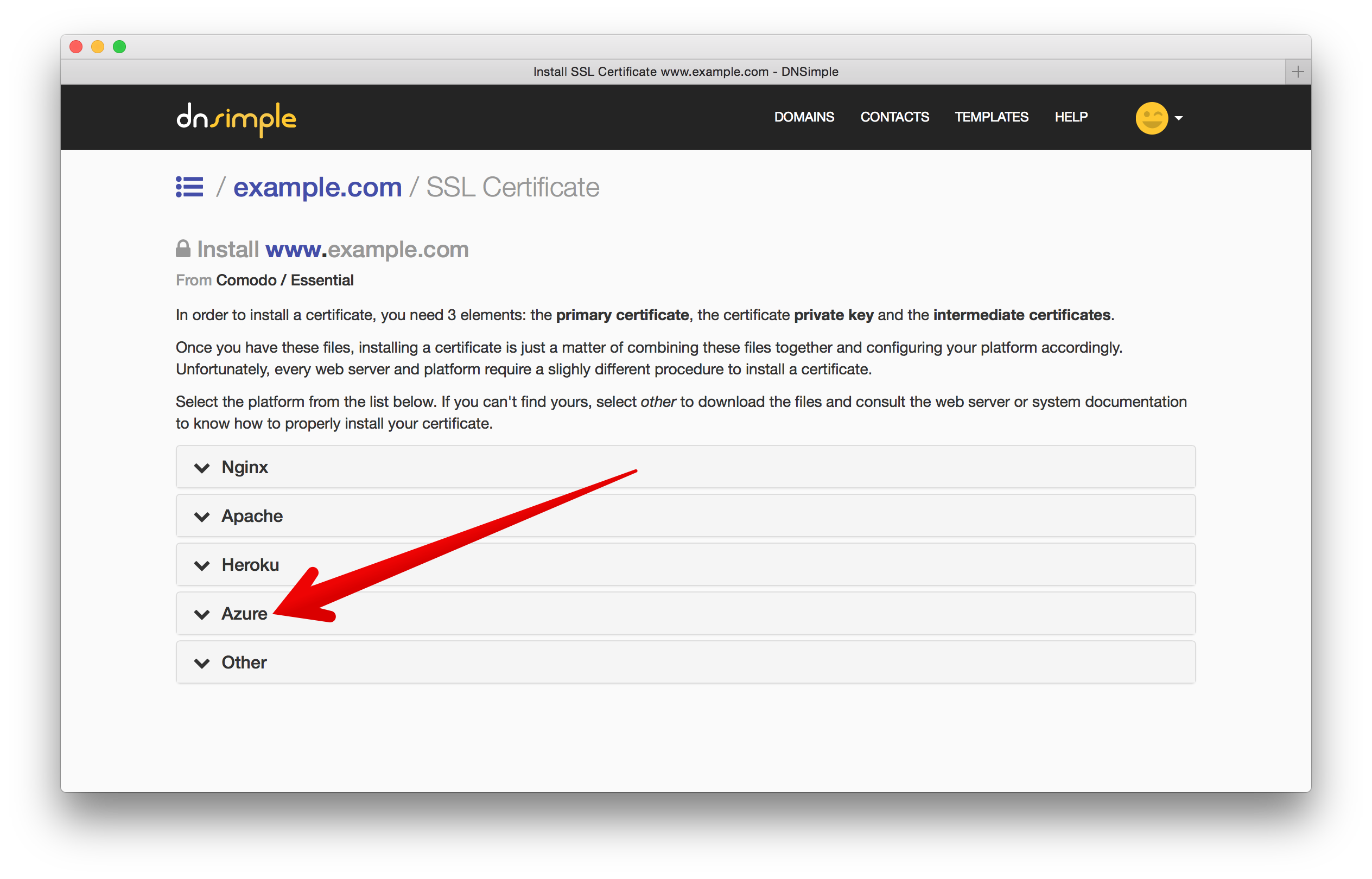 This includes the ability to download your certificate, key, and certificate bundle as a PFX file, which is the encrypted format Azure uses to allow simple uploading of all necessary files for installation to a server.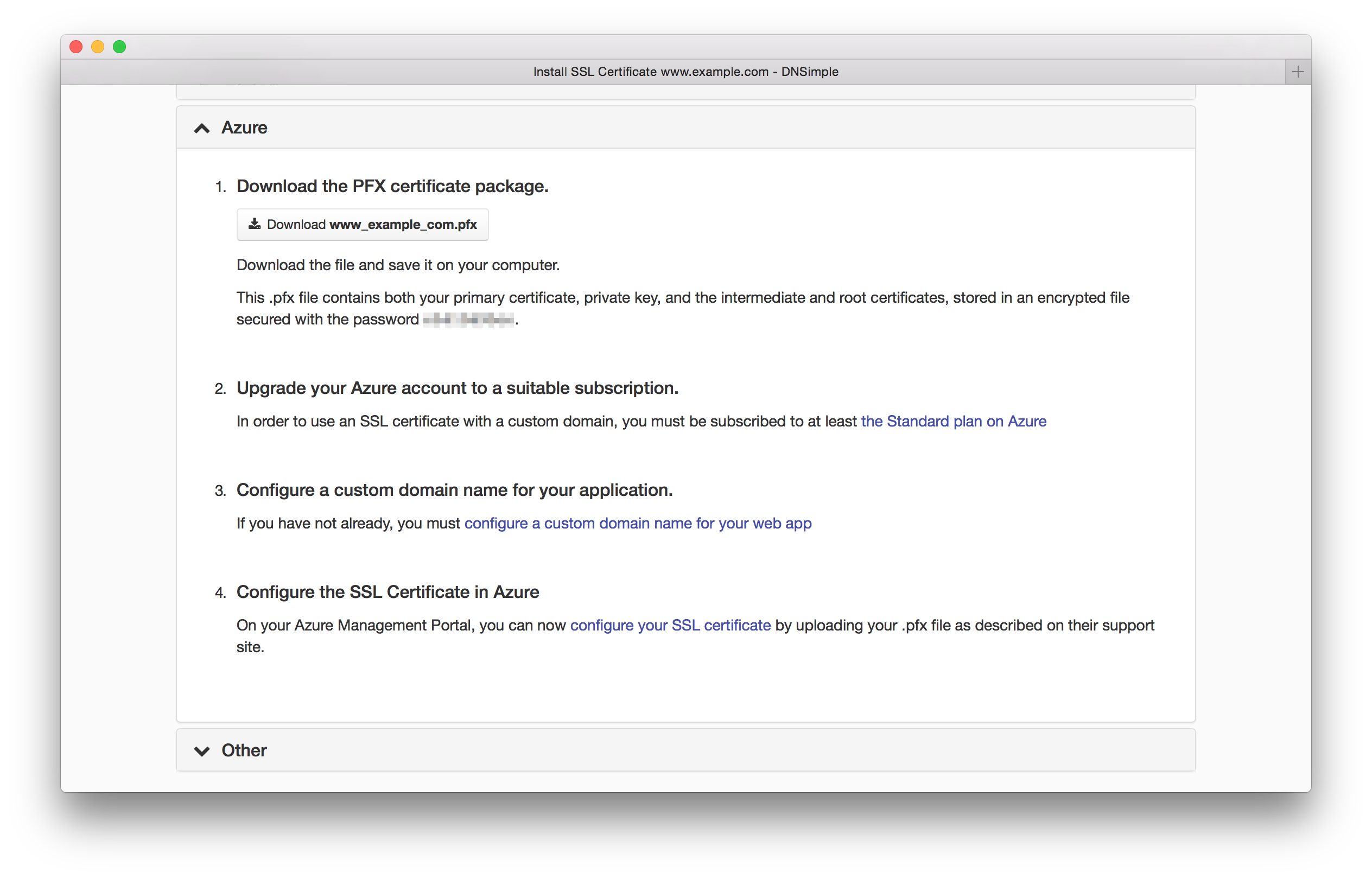 If you've generated the certificate with a custom CSR or have removed the private key we generated for you, we also provide instructions for you to create the bundle on your own using openssl.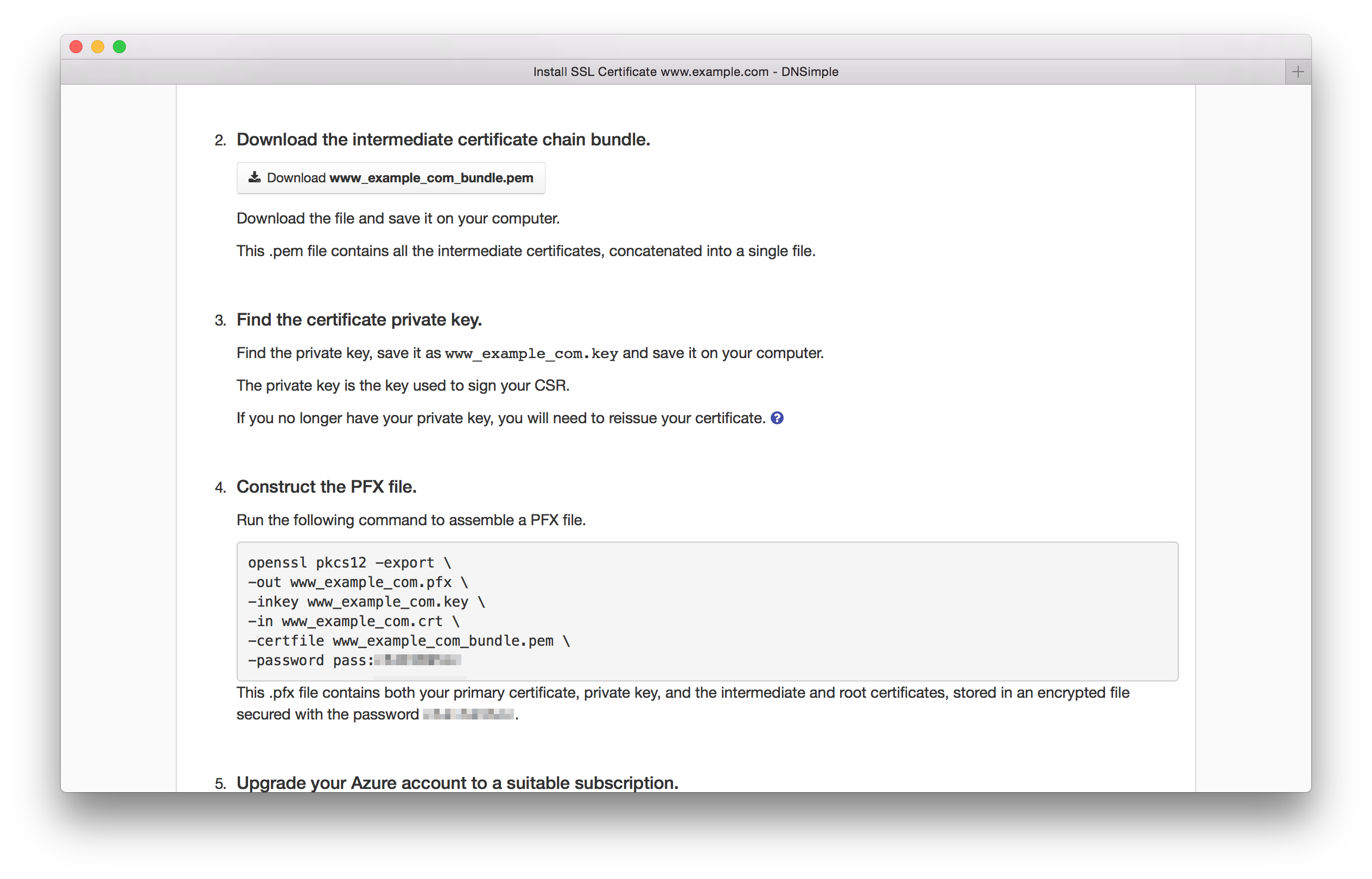 We're really happy to simplify yet another aspect of managing your domain and hope you find it useful. Let us know if you have any feedback or questions about this feature!
Joseph Caudle
Teacher of people and computers. Fond of subtle distinctions.
We think domain management should be easy.
That's why we continue building DNSimple.
Try us free for 30 days

4.3 out of 5 stars.
Based on Trustpilot.com and G2.com reviews.